The Advantages Of Krunker.io Account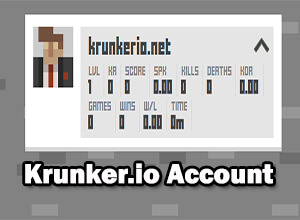 Krunker.io is a 3D multiplayer shooting game. Your goal is to destroy all enemies and have the highest score. You can play the game alone or as a team. By selecting your game class, you are born in a certain place on the map and you kill enemies. Players can create a Krunker.io account to use more advanced weapons and customizations.
You must select your class before you start the game. After selecting your class, you can choose your primary and secondary weapons. You can customize your own character by selecting a special hat and spray for your character.
Krunker.io Account
Opening an account in the game is quite simple. You can easily open your Krunker.io account by setting a username and password. After opening your account you will be able to access many data about your character. These are name, clan, level, score, KR (game coin), kills, deaths, kill/death rate, games played, games won, win/lose rate and time played.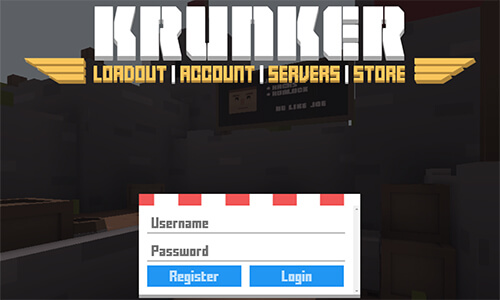 When you have the game currency, KR, you can buy it from the socket wheels. These include Starter Spin, Elite Spin, Heroic Spin, and Attire Spin. You can also have the money for the game for a fee. Once you have a Krunker.io account, your character can enter the leaderboard rankings. Leaderboard rankings are divided into different categories which are level, kills, wins, time, krunkies, and clans. Each Krunker.io account holder can create his own Krunker.io maps with the map editor and play easily together with his friends. After a certain period of time after opening a Krunker.io account, players may forget their passwords. This causes the Krunker.io forgot password problem.
Krunker.io Servers
In the game, the server option is active for all players who have the freedom to choose the server and maps. In this game the server types are as follows: custom games, frankfurt, silicon valley, sydney, miami and signapore. If you want to open your own game room, you must select the host game option.
The custom games server is a server that contains players' own maps. The other servers are official game servers of Krunker.io and are played with the official maps of the Krunker.io game. Krunker.io is the advantage of its servers lag is less but the number of maps is limited. If you want to play on Krunker.io official servers, you should choose the server closest to the area you live in so that you never have any delay problems.
If Krunker.io account 2020 owners forget their account passwords, they can reset their passwords by sending mail to the game manager. You can use the contact form to do this. This is an easy process, but it may take some time, so we recommend that you take note of your password.