Krunker.io ESP Script Free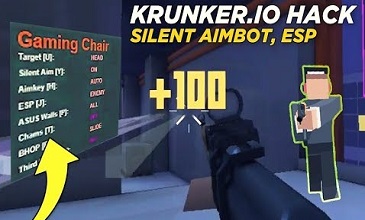 Krunker.io game is a shooting and team war game. In this game, you enter the game of gunfight as a single or as a team. You have to apply more than one tactic to win the game. However, some players use Krunker.io ESP script to view the locations of other players.
Krunker.io ESP Script – What are the Benefits?
Krunker.io Aimbot is a mod that can be used to improve the experience of playing the game. Once you use the Aimbot for Krunker.io, you can see the location of other players in the game with the help of wallhack. You have to press the right mouse button, followed by the auto-aim feature, in order to lock the players and then finish them off. Krunker.io ESP script is one of the top features in the Krunker.io codes 2020 extension or mod.
How Can the Krunker.io ESP Script Help You?
With the Krunker.io ESP script, you can see various details about the opponent players in the game from a distance, such as:
Name
Health
Distance
Weapon
Ammo numbers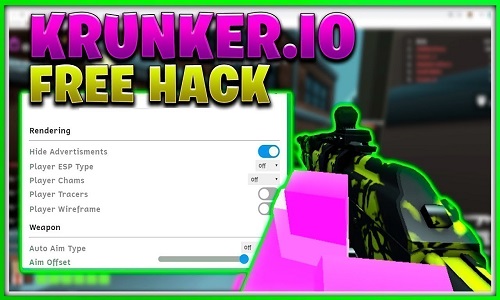 This can give you an edge in the game, and knowing all these vital pieces of information can be invaluable for you in taking a split-second decision about which players to kill first. You can get a tactical advantage, as you know their strength and weaknesses. For example, it can be wiser to take on a player with low ammo. Also, it is a good idea to finish off players who are present nearby and can harm you more easily than those at a distance.
Krunkerio ESP Script (needs Tampermonkey or others below)

You must have 
TAMPERMONKEY CHROME  / TAMPERMONKEY OPERA / GREASEMONKEY MOZILLA
VirusTotal Scan: Krunker.io ESP
You have to delete other krunker.io mods!

Updated: 1 June 2020
How to Get and Use Krunkerio ESP?
You can get the Krunker.io ESP script when you download an Aimbot mod for Krunker.io. However, to be able to install and use the mod, you need to install the right plugin or extension for your browser.
Chrome and Opera browser users have to install Tampermonkey.
Mozilla Firefox users need to install the Greasemonkey extension.
Should You Use the ESP Script?
If you do not want to get an unfair advantage and would rather win the hard way through trial and error, you would definitely like to give the script a miss. However, if you are short on time and are focused on being a winner, it is better that you use the Krunker.io ESP script to get an edge over other players in this first-person shooting game. Once you install and use the script, you can easily maximize your chances of winning this survival game. Before you install and use an ESP script, make sure that it is the latest version that you are downloading. With an updated version, you can be more assured about getting more information about all the other players in the game.