Krunker.io Mods 2018 Script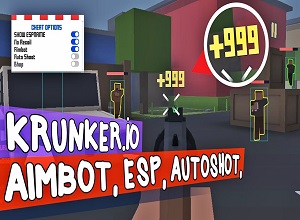 Krunker.io mods 2018 gives players many additional features which are firebot, fast healer, wall hack, ESP, player tracers, bunnyhop, no recoil, auto aim, hip fire, and so on. Players use the most auto-aim feature from these Krunker.io aimbot 2018 features. With this feature, most players were able to unlock unique weapons and easily enter the leadership list in the game.
How to Install Krunker.io Mods 2018?
In order to use Krunker.io mods 2018 features, you must install the browser plug-in named Tampermonkey. Under the download button, you will find download links of Tampermonkey for Google Chrome, Mozilla Firefox, and Opera browsers. After installing Tampermonkey, you need to download Krunker.io mods 2018. In addition, the installation will be done automatically.
When you enter the game, the red notification will appear on the Tampermonkey icon in the top left corner of your browser, indicating that the Krunker.io mod is running. If you don't have a notification in the Tampermonkey icon, you should activate Krunker.io aimbot 2018 by clicking on it. After entering the game, you will see the yellow-colored hacks button on the right side of the game. With this button, you can make and customize the Krunker.io mods 2018 settings yourself.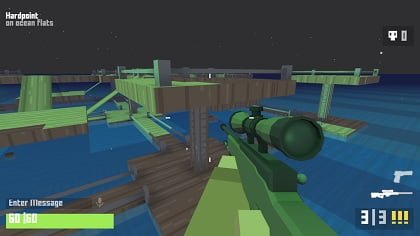 Krunker.io Mods 2018 Features
FireBot
Fast Healer
Player ESP (Full ESP, Box ESP, Colorful ESP, Colorful Box ESP)
ESP Text Color (Green, Orange, Blue, Black, Red)
Player Tracers
BunnyHop (Manual, Automatic)
No Recoil
Auto Aim (TriggerBot, Quickscoper, Hip Fire, Manual)
Aim Through Walls
Custom Aim Settings
Auto Respawn
Show FPS
Fast Keys
1: Change Auto Aim Mode (to use auto aim, players should disable auto fire feature)
2: Auto Bhop
3: Auto Reload
4: No Recoil
5: Aim Delta
6: Burst Shock
7: Force Scope
8: No Death Delay
9: Super Gun
0: Spin Bot
Krunker.io Mods 2018 (need tampermonkey or others below)

You must have 
TAMPERMONKEY CHROME  / TAMPERMONKEY OPERA / GREASEMONKEY MOZILLA
VirusTotal Scan: Krunker.io Mods
You have to delete other krunker.io mods extensions!

Updated: 1 May 2020
Details of Krunkerio Mods Features
Firebot lets you hit players faster.
Fast Healer increases the speed at which your health level increases again if someone hits you.
Player ESP shows you the details about the enemies. (other players distance name, distance, health, weapon, and ammo numbers from a distance)
ESP Text Color changes your esp text styles.
Player Tracers show you the location of enemies.
Bunnyhop lets you jump and run.
No Recoil increases the hit rate of the gun.
Auto Aim has different varieties that take enemies to target automatically.
Aim Through Walls targets enemies from behind walls.
Custom Aim Settings allow you to customize settings and save them. You don't need to adjust again when you die.
Auto Respawn enables you to be born automatically, but you need to log in to your Krunker.io account.
Show FPS provides the actual FPS level of your character.