Krunker.io Aimbot 2018 (Working)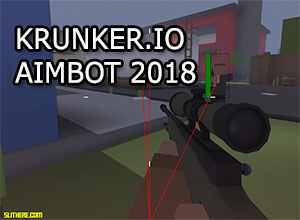 The key features of Krunker.io aimbot 2018 can be summarized as follows; aimbot, player tracers, wall hack, player esp, and no recoil. Krunkerio aimbot 2018 is a game plugin that offers extra features for all players and is free. Its features are provided with a very simple menu to use in the game. You must activate the features you want from the menu and enter the game.
Krunker.io Aimbot 2018
In order to use Krunker.io aimbot 2018 mods, you must first select the browser in which you will play the game. Then you should install the plug-in for this browser, this link can be found below. After installation of the Tampermonkey, download the game mode from the Krunker.io aimbot download button below and it will be installed automatically.
After setting up Tampermonkey and Krunker.io aimbot 2018, log in to the Krunker.io game in the new tab. In the upper left corner of the screen, you will see the yellow hacks menu. Click on this menu and you will be presented with cheat features. You can start the game after activating the cheat features you want from this menu.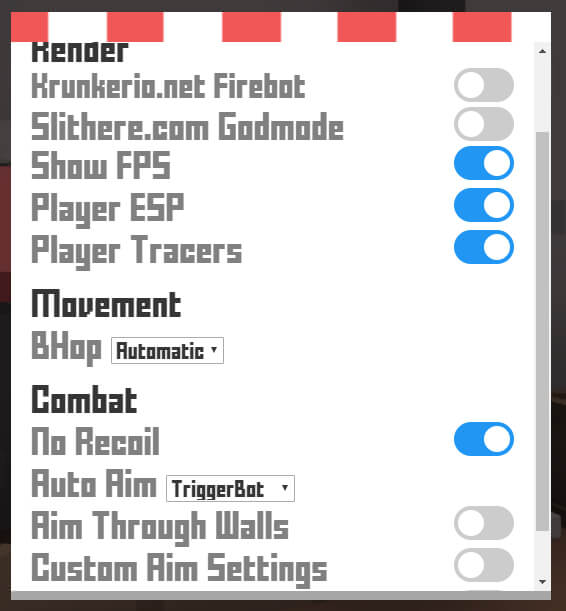 Krunkerio Aimbot Features
Krunkerio.net Firebot
Auto Aim (Triggerbot, Quickscoper, manual)
Aim Through Walls
Custom Aim Settings
Player ESP
PLayer Tracers
BunnyHop (Automatic, manual)
No recoil
Show FPS
Auto Respawn
Fast Keys
1: Change Auto Aim Mode (to use auto aim, players should disable auto fire feature)
2: Auto Bhop
3: Auto Reload
4: No Recoil
5: Aim Delta
6: Burst Shock
7: Force Scope
8: No Death Delay
9: Super Gun
0: Spin Bot
Krunker.io Aimbot 2018 (needs Tampermonkey or others below)

You must have 
TAMPERMONKEY CHROME  / TAMPERMONKEY OPERA / GREASEMONKEY MOZILLA
VirusTotal Scan: Krunker.io Aimbot
You have to delete other krunker.io aimbot scripts!

Updated: 1 May 2020
You must activate the firebot and aimbot features at the same time, so your automatic targeting will work. For Auto-aim, you have 4 options: triggerbot, quick scoper, off, and manual in Krunker.io mods 2018. You must activate the aim through the wall option to shoot by aiming from the walls. Player ESP allows you to see the name of the other players, the remaining level of life, the remaining bullet level, the distance from you, and the weapon that he uses.
Player Tracers which create the target laser between you and the players show you whether the player is from your team. No recoil increases the effect of the weapon. You must open Krunker.io account yourself in order to play all these features without limitation and without any problems. So you can accumulate krunker.io game money and have better weapons and items.