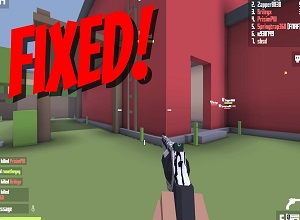 Krunker.io aimbot code is what every player needs to add more fun to the general gaming experience. Krunker.io aimbot code is a type of Krunker.io script that helps the player to target, shoot and kill other enemies easily and quickly. It increases your ability to beat your rivals and you can fight against them successfully in the game. By killing your enemies, you earn KR points and you advance steadily through the game. If you collect the most points at the end of the round, you become the winner.
Using Krunker.io Aimbot Code for Enhanced Gaming Experience
You should know the controls for playing the game for you to play successfully. The controls for playing this game are:
R for reloading.
WASD for moving.
Shift button for crouch.
Space button for jump.
Use the mouse for aiming and click for shooting.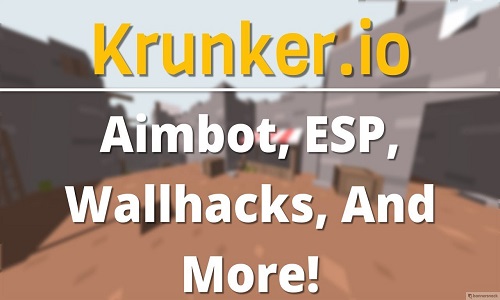 To get more out of the game, just make use of Krunker.io best aimbot. Just download the mods that contain the code and install in your computer. There are several ways of installing those mods in browsers. A good thing is, the process of downloading and installing the mods is easy and can be accomplished in few easy steps.
After activating a Krunkerio aimbot code, you can make use of the extra features that the code comes with. These features will improve the entire gaming experience and you will be more motivated to play. Weapon range and zoom range are some of the most important features you could make use of. These features can help you decide the perfect distance limit when you are shooting routinely. Instead of using the no reload function, you should be making use of the auto-reload feature. This is because the auto reload feature works better. The no limit feature is great when used in custom game servers.
Other Features to Make Use of
Upon activating a Krunker.io aimbot code, you can also make use of the player ESP. This is the feature to use whenever you want to alter the color of the player tracers depending on your preference. To see the exact position of your rivals, simply select black. Darker colors also function the same way as black and will also show you where the enemy is. By knowing the exact position of your rivals, you will be able to aim and accurately shoot at them.
Krunker.io Aimbot Code (needs Tampermonkey or others below)

You must have 
TAMPERMONKEY CHROME  / TAMPERMONKEY OPERA / GREASEMONKEY MOZILLA
VirusTotal Scan: Krunker.io Aimbot
You have to delete other krunker.io aimbot extensions!
1: Change Auto Aim Mode (to use auto aim, players should disable auto fire feature)
2: Auto Bhop
3: Auto Reload
4: No Recoil
5: Aim Delta
6: Burst Shock
7: Force Scope
8: No Death Delay
9: Super Gun
0: Spin Bot