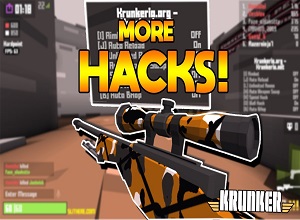 Krunkerio hacks give a player an advantage against enemies and other players in the overall Krunker.io gameplay. This is an online first person shooter battle io game that puts every player into the attire of a pixel soldier. As a player, your aim is to defeat all the enemies. Being successful in this game can be difficult because you have to kill all enemies and remain as the only survivor on the battlefield to win. But when using Krunkerio hacks, you can easily win the game.
How Can Krunkerio Hacks Help You?
Even for pros, playing Krunker.io game can get tough at some point. This is especially true when you reach advanced levels. This is where Krunkerio hacks come in. When you have Krunker.io hacks, you will be able to scale through this shooter game with no or little difficulty. Players using Krunker.io hacks can automatically target and fire other players. In addition, they can see the locations and names of other players. Thus, the players of Krunker.io hacks can easily find other players and destroy them, and you can have new weapons and items by collecting more Kr points.
The Features of Krunkerio Hacks
No Recoil
Firebot
No Reload
Auto Reload
Auto Aim
Speed Hack
Player Tracer
Fast Healing
Show FPS
Bunny Hop
Player ESP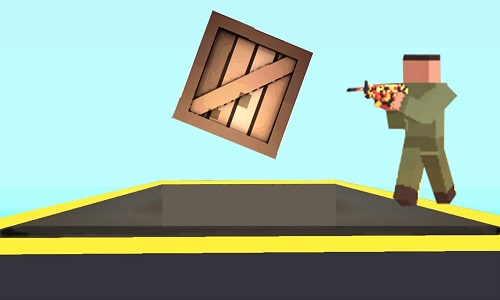 Fast Keys
1: Change Auto Aim Mode (to use auto aim, players should disable auto fire feature)
2: Auto Bhop
3: Auto Reload
4: No Recoil
5: Aim Delta
6: Burst Shock
7: Force Scope
8: No Death Delay
9: Super Gun
0: Spin Bot
Krunkerio Hacks (needs Tampermonkey or others below)

You must have 
TAMPERMONKEY CHROME  / TAMPERMONKEY OPERA / GREASEMONKEY MOZILLA
VirusTotal Scan: Krunker.io Hack
You have to delete other krunker.io aimbot extensions!

Updated: 1 May 2020
How to Use Krunker.io Hacks
For you to get the most out of Krunkerio hacks, you have to know how to use them efficiently. First thing is to get the game. That is when you can be able to use the hacks well. Next, install the Krunkerio cheats on your computer or the device you are using. Next, follow the cheats and strategies provided.
If you are using Opera or Google Chrome browser, you will have to download a plug-in known as Tampermonkey. And for those using Mozilla Firefox, you have to download a plug-in known as Greasemonkey first. The hacks and cheats will be automatically installed on your browser. You don't have to run them. Just go into the hunker.io game and start playing.
The major Krunker.io hack that is very popular is the Krunker.io Speed Hack and Aimbot. This hack provides you with an opportunity to earn more points in the game. Therefore, it helps you beat your rivals easily and thus makes the game more enjoyable.
Great Features
Krunker.io hacks come with many useful features that give you an edge in the game. Besides the speed hack and firebot, the hack also comes with other awesome features such as trigger bot, Quick scoper, Ain through wall, FPS counter, ESP, Bhop, no recoil, no fire limit, auto reload, and auto aim no reload among other features. Download Krunkerio hacks today and beat your enemies on the game like a superpower.