Krunker.io Triggerman Guide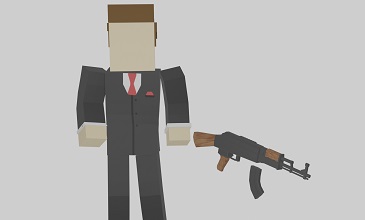 The Krunker.io Triggerman class is the assault class that primarily uses the Assault Rifle. This character is a character class that has existed from the very beginning of the game. Playing with this character is quite simple and fun.
Krunker.io is an amazing free to play fast-paced online shooting game. This game has amassed a worldwide appreciation and fame. You can play the Krunker.io game to meet other international friends. There are chances that you can find lovely friends out of this pixelated world. Krunker.io game has so much to offer from its stack of exciting features. Krunker.io game has a level of excitement due to its wide range of classes as well as weapons.
Krunker.io Triggerman
This is an excellent game that has been designed thoughtfully. The game offers the players to enjoy every bit of their time online. Krunker.io game has multiple classes in which Triggerman holds its own unique importance. Triggerman class has been present in the game format since it was launched.
The walking speed of this character class is average. In this way, you can gain an advantage against your enemies that move slower than you. On the other hand, you will be at a disadvantage against enemies who are faster than you. For many players, the Triggerman character is interpreted as very efficient and fun, as he has an automatic weapon.
Top Feature of the Krunker.io Triggerman
This is the default class of the Krunker.io game. Players play the game efficiently using this class.
Triggerman is based on its predecessors of other games such as Karnage.io.
The primary weapon of the Krunker.io game is Assault Rifle.
There are several secondary weapons of the Krunker.io, which includes Pistol, Sawed-Off, Desert Eagle, Alien Blaster, and Auto Pistol.
Its movement speed is 1.05.
This is a medium-class of the Krunker.io game.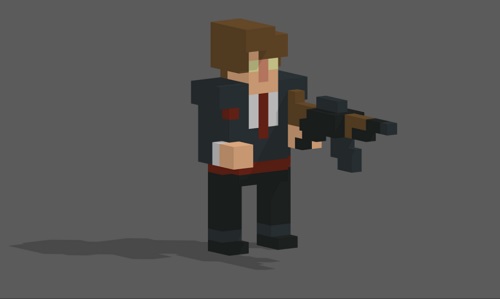 Krunker.io Triggerman Secondar Weapons:
The game character Krunker.io Triggerman can use different secondary weapons. You can use these secondary weapons after reaching a certain level.
At custom level: Pistol Grappler
At level 10: Akimbo Pistol
At level 15: Desert Eagle
At level 20: Sawed Off
At level 25: Noob Tube
At level 30: Auto Pistol
At level 35: Zapper
At level 40: Tehchy-9
At level 50: Alien Blaster
How to Play the Krunker.io Game?
In the following way, you can play the Krunker.io game:
First of all, you need to Google the Krunker.io game online on Google. Click on the appropriate link and start the Krunker.io game.
Krunker.io game is a multiplayer game with various modes. You can choose a mode to play the game.
You can create and customize the modes according to your will.
Then, start the game on Google Chrome. The game does not have any apps. There is no Android or iOS app. You have to play the game on the apps.
There are many settings of the game, such as sensitivity and slider settings. Set the game as per your requirements.
Strategic Planning of Krunker.io Gameplay
Triggerman is capable of functioning at all levels. So, there are no bad matches of the Triggerman available. There is no bad match of the Krunker.io game with other classes. This is a default class of the Krunker.io game. So, Triggerman does not have any true weaknesses.
Due to its advantageous position, the Krunker.io triggerman class is famous among experts and beginners. With the Krunker.io game, you can enjoy the free FPS war game. The game is completely free to play, but you can optionally buy some extras for money.
This is an excellent-quality game that keeps you interested throughout the game. We wish you good games. In addition, Krunker.io Vince character is as popular as Krunker.io Triggerman.