Krunker.io Run N Gun Guide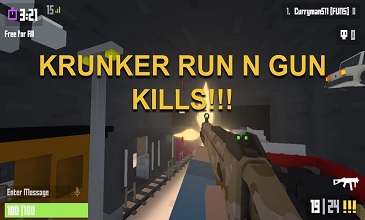 Krunker.io Run N Gun is one of the popular character classes in the game. He is wearing a blue hat and clothes. The most important advantage of this character is that it is faster than other characters. Its primary weapon is the Submachine Gun and it has no secondary weapon.
Krunker.io is a fascinating online shooting game, which involves a shooting competition among 50 players. This game consists of multiple interesting levels, modes as well as customized modes. So, players go through unique experiences once they decide to play the Krunker.io game. This game is equipped with an interesting interface of Minecraft-like blocks. Users find it easy to understand and play the Krunker.io game.
Krunker.io Run N Gun
Krunker.io has multiple classes but Run and Gun has its importance. This character has an avatar with a blue hat and a blue shirt. Krunker.io Run N Gun class has the fastest speed in the game. The Player uses SMG to have the fastest rate of fire. This is balanced through handling the least damage per shot. Though Krunker.io Run N Gun does not offer extra damage for headshots, users still acquire the top score.
It has 100 HP.
Krunker.io Run N Gun movement speed is 1.18 which is very fast compared to other classes.
The primary weapon of the Run and Gun is a Submachine Gun.
This class helps in taking out an enmity with constant great movement.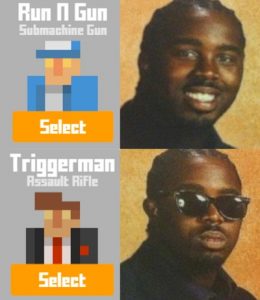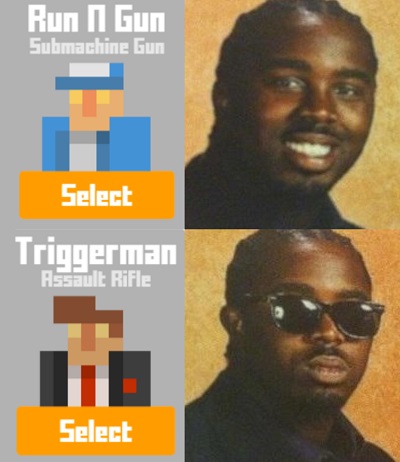 Strategies Of Krunker.io Run N Gun
The best benefit of Krunker.io Run N Gun is its speed. You can use the speed to slide hop, bunny hop, or just conceal defending yourself. As the name of the game suggests, the mobile playstyle game offers the fastest play game which utilizes the SMG. It has the most rapid rate of fire, which is handled with the lowest damage per shot.
With this class, you should try to get close to your enemy. Also, try to circle the enemy. If you see Krunker.io Vince or Krunker.io Agent, you should move back to get get out of the effective range of these characters. This character class is quite strong against Vince, Triggerman, and Hunter characters.
This game class also provides the least damage to the headshot. However, the player still avails the scoring bonus for the Krunker.io game.
Krunker.io Run N Gun is an exciting online game that provides a good shooting experience to the player. Since the character class is a very popular class, power changes can be made constantly by game developers.
Main Features of the Krunker.io Game:
Krunker.io is a fantastic online game that has been designed for the playstyle of mobile and desktops.
This is a first-person's shooter io game. So, the player can enjoy controlling the entire interface of the game.
This is a multiplayer online game that allows 50 people maximum to combat.
Krunker.io has an iOS or Android app. This game is played on different devices.
There are multiple modes and levels of the Krunker.io game, which provides them with great ease.
The game modes of Krunker.io are Public, Party, Custom, and Community.
There are multiple classes of the Krunker.io game, which gives one player an advantage over the other.
The classes of the game are Agent, Bowman, Commando, Triggerman, Hunter, Run N Gun, Spray N Pray, Vince, Detective, Marksman, Rocketeer, Runner, and Trooper.
This is a massively multiplayer online game that allows players to enjoy shooting in unique different maps of the game.