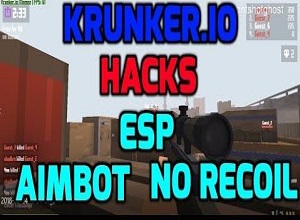 Krunker.io hacks 2019 gives you an edge in the overall gameplay of Krunker.io game, which is a first-person shooter Io game. These hacks can simplify the gameplay.
How Krunker.io Hacks Can Help You?
Krunker.io is a first-person shooter battle game, which puts its players into the boots of a pixel soldier. You aim at defeating all enemies. That's why you can use Krunker.io hacks 2019 if you want to be successful in the game.
Getting through some levels might seem very difficult, but never to worry because you have Krunkerio hacks 2019 which would actually help players scale through the game with little or no difficulty at all.
How to Use Krunker.io Hacks 2019?
To be able to use the Krunker.io hack efficiently, you must first get the game, install the hacks on your device and follow the strategies and cheats given.
For those using Google Chrome or Opera browser, you must download a plug-in called the Tamper Monkey and Greasemonkey for Mozilla Firefox users. The cheats and hacks would be installed automatically on your browser. Simply go into the game and play.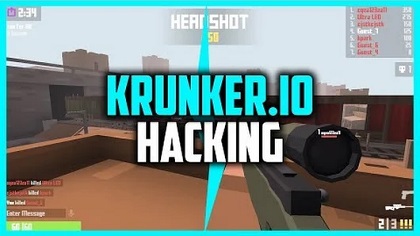 The major Krunker.io hack is the Krunker.io Aimbot and Speed Hack. This hack gives you a chance of earning more Krunker.io points in the game and it helps you defeat your enemies easily.
The hack comes with a lot of features that give players an edge in the game.
Features of Krunker.io Hacks 2019
The Krunker.io hack comes with a lot of extra features like the firebot, speed hack, fast healer, auto-aim no reload, auto reload, no fire limit, no recoil, Bhop, ESP, FPS counter, Aim through wall, Quick scoper, trigger bot,  and other unique features.
Fast Keys
1: Change Auto Aim Mode (to use auto aim, players should disable auto fire feature)
2: Auto Bhop
3: Auto Reload
4: No Recoil
5: Aim Delta
6: Burst Shock
7: Force Scope
8: No Death Delay
9: Super Gun
0: Spin Bot
Krunker.io Hacks 2019 (needs tampermonkey or others below)

You must have 
TAMPERMONKEY CHROME  / TAMPERMONKEY OPERA / GREASEMONKEY MOZILLA
VirusTotal Scan: Krunker.io Hacks
You have to delete other krunker.io hacks scripts!

Updated: 1 May 2020
Description of Features
Bhop: This means bunny hop. This feature makes it difficult for enemies to shoot you in one spot, and it also gives you in-game speed.
ESP: This feature gives you all your opponent's info from a distance, from opponent's health to weapon and ammo left, distance from player and player name.
Auto Aim: This feature gives you an auto-targeting advantage, it simply auto target your enemies in the game.
Aim through wall: simply targets enemies behind walls
No recoil: This feature helps you in killing your enemies more effortlessly by preventing the backfire of your weapon.
Trigger Bot: This feature allows you to shoot automatically when you hover around the enemy zone. This is done by holding down an assigned key.
Finally, do not forget to get the Tampermonkey plug-in in order for you to download the Krunker.io hacks. You can catch more fun with the Krunker.io hacks 2019.