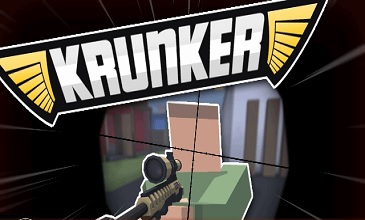 A first-person multiplayer shooter game, Krunker.io game has 3-D graphics and is fast-paced. This is a competitive first person shooter game that happens to be browser-based. It is easy to play this game. All that needs to be done is to choose a class that matches your style of playing, and then enter the arena. There are different types of weapons and classes that players can select. We will talk about Krunker.io game 2020 version in detail.
How to Play Krunker.io Game 2020?
Before you start combat in this game, you have to pick from any of the 12 varied classes that include:
Triggerman
Hunter
Run N Gun
Spray N Pray
Vince
Marksman
Bowman
Runner
Agent
Rocketeer
Detective
Commando
In every class, there is a varied outfit and style. Each one has a different type of secondary and primary weapon. For instance, the triggerman has a pistol and an assault rifle.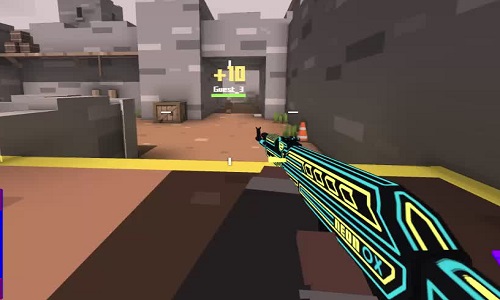 Other than numerous classes, there is also a range of fantastic weapons to use in the Krunker.io game 2020. There are 12 different weapons in the game. You must choose the right character class to have krunker.io weapons.You can pick from lethal weapons like:
Akimbo Uzis
Revolver
Shotgun
Submachine Gun
Machine Gun
Semi Auto
Rocket Launcher
Combat Knife
Crossbow
Famas
Sniper Rifle
Assault Rifle
Each of these weapons comes with a distinct advantage. For instance, the sniper comes with a scope – which is very useful for long distance fighting.
What are the Features of Krunker.io Game 2020?
There are various features:
It has smooth and efficient controls.
The game is fast-paced to play.
Spray painting is possible for players.
There are over 7 characters that one can play with.
You can play it in Spectate mode in case you wish to simply watch the gameplay.
You may press the fullscreen icon, located in the game screen's bottom right corner, to play it in fullscreen mode.
The Krunker.io game 2020 is made outstanding by an amazing number of maps to choose from. It is possible for users to submit maps that they have created on their own. You can actually pick from hundreds of varied maps. The map designs are very creative and you can play over about anything, whether it comes to old Aztec pyramids or rocky lava landscapes.
Tips and Tricks to Win Krunker.io
You can try out varied guns and pick one that is based on your specific situation. When you find enemies, first find yourself a shield to shoot or you may get shot. Before shooting enemies, you should analyze how many enemies are there, because in team games players move by the team.
When reloading, you have to seek shelter.
When you shoot anyone, try to jump at the same time to win additional points.
Practice for many times. Krunker.io game 2020 is a fantastic game but it is through constant training that you can get the skills that are needed to win the game. You can visit the Krunker.io wiki 2020 to learn the general rules and gameplay information about the Krunker.io game.