Krunker.io Aimbot and Speed Hack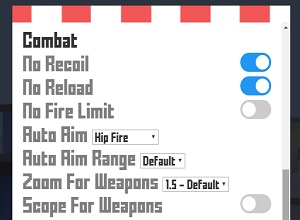 Krunker.io is a first person shooting game which is similar to counter strike gameplay. With krunker.io aimbot and speed hack, you can kill other players very easily and earn more krunker.io points. Krunker.io aimbot and speed hack plugin gives you some extra features. These features are firebot, auto aim, speed hack, fast healer, no reload, auto reload, no fire limit and other unique features.
How to Install Krunker.io Aimbot and Speed Hack
In order to use this plugin, you must first determine which browser to use. If you're using Google Chrome or Opera, you must have a plug-in called Tampermonkey. In addition, if you are using Mozilla Firefox, you must have a plug-in which is Greasemonkey. After installing your browser add-ons or if you have already installed, you can download krunker.io aimbot and speed hack user script from the download link below.
Krunker.io cheat will be installed automatically after you download the plug-in. Then you can enter krunker.io game web site. When you enter the game, you will see notification at Tampermonkey plug-in which shows activity status of krunker.io aimbot hack user script. If it is not automatically activated, you must enable krunker.io aimbot in Tampermonkey settings. When you enter the game you will see a yellow colored Hacks button at the bottom of the left side game menu. To change krunker.io aimbot settings, you should click on Hacks and open the menu of the cheat.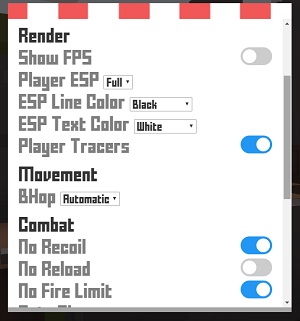 Features Of Krunker.io Aimbot & Speed Hack Extension
Speed Hack
Player ESP (Wall Hack)
ESP Line Color
ESP Text Color
No Recoil
No Reload
No Fire Limit
Firebot
Auto Reload
Auto Aim
Auto Aim Range
Fast Healer
Player Tracers
BunnyHop
Zoom range for Weapons
Scope range for Weapons
Aim Through Walls
Custom Aim Settings
Auto Respawn
Show FPS
Auto Weapon Swap
Fast Keys
I: Change Auto Aim Mode (to use auto aim, players should disable auto fire feature)
J: Auto Reload
T: Auto Fire
L: Unlimited Ammo
O: Activate Player Info and Wall Hack
G: No Recoil
U: Aim Through Walls
H: Auto Weapon Swap
K: Speed Hack
B: Change BunnyHop Mode
Krunker.io Aimbot, Speed Hack (need tampermonkey or others below)

You must have 
TAMPERMONKEY CHROME  / TAMPERMONKEY OPERA / GREASEMONKEY MOZILLA
VirusTotal Scan: Krunker.io Aimbot and Speed Hack
You have to delete other krunker.io aimbot scripts!

Version Updated: September 8, 2019
All the features described above can be switched on and off in the Hacks menu. There are different variants of some features of krunker.io aimbot and speed hack. All features are provided free of charge to krunker.io players. If you want more features, please share with us in the comments section. If you experience a problem with installation, you can contact us in the comments section so our support team will solve your problem.