Krunker.io Battle Royale Game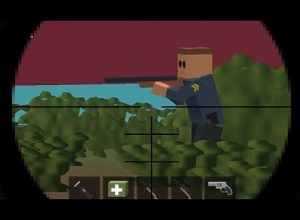 Krunker.io can be considered a kind of battle royale game because you must survive in this game and kill other players. Many players know the game examples which are surviv.io and zombsroyale.io as battle royale games. In this article, we are going to talk about similarities between the Krunker.io battle royale game and other battle royale io games.
Krunker.io Battle Royale
We can consider Krunker.io as Krunker.io battle royale game because it has the same features compared to other battle royale io games. The game structure of Krunker.io is very similar to the counter strike game because they have the same gaming styles. When you start this game, you choose a weapon and character type. Then, you hit your enemies to gain more points in the game. We recommend that you create a Krunker.io account before you start the game. It is only possible to gain points from the people that you kill. If you kill an enemy in the game without being a member, these points will not take into account because they cannot be registered anywhere. When you have an account in the game, you can gain KR points, so you can have special weapons and clothes.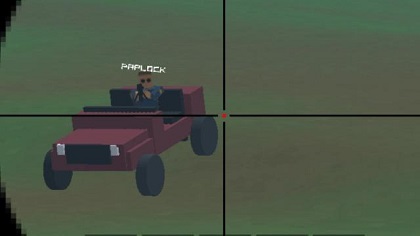 There are 2 different kinds of games in Krunker.io which are Free For All (FFA) and team games. Official servers provide official Krunker.io maps which are Burg and Littletown to the players. If you want to experience different game combinations, you should choose custom game servers. A custom game is a game type created by a player. In addition, maps of custom games are very different compared to the official maps. Creators of the custom game can also activate high jump and fast run settings in custom game mode.
The most important thing to kill other players is to look at each region carefully. You must be in alert mode all the time so that you can quickly detect and shoot the approaching enemies easily. Krunker.io blocked is an application that currently prevents you from entering the game in some workplaces and schools.
Krunker.io Menu and Controls
You must use the Loadout menu to change your character type and weapon.
From the Account menu; name, clan, level, score, KR, kills, deaths, KDR, games played, games won, w / l, and time played can access information.
From the Server menu, you can select the game location, game type, and mode to play.
From the Store menu, you can see your KR score. In addition, you can buy Prize Wheels or buy KR points.
Game controls are pretty simple. Each player can easily learn and get used to practice.
Forward: W
Backward: S
Left: A
Right: D
Reload: R
Aim: C
Spray: F
Jump: Space
Crouch: Shift
Chat: Enter