Aimbot for Krunker.io Game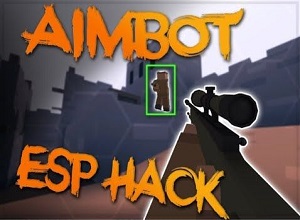 Players can use the aimbot for Krunker.io script to kill enemies easier. There are a lot of different features of the Krunkerio aimbot. Krunker.io is a simple and easy play first-person shooter io game. The main aim of the game is to target and kill the enemies. You gain points for every enemy you kill.
How to Download and Install Aimbot for Krunker.io?
Many players wonder how to get aimbot on Krunker.io. Aimbot for krunker.io is very simple to install on your computer. You can learn how to install it below.
You must download the Tampermonkey or Greasemonkey application for your browser. These applications allow the script to work with the browser.
Once you've finished installing Tampermonkey, you should start downloading the aimbot script.
When the download process is complete, the Tampermonkey will automatically launch Krunker.io aimbot.
Everything will start automatically when you enter the Krunkerio game page, but you must set the aimbot settings yourself.
You must press the Hacks button on the top right screen to set the aimbot. Then, you will get the aimbot for the Krunkerio cheat settings page. You can make custom settings by enabling and disabling cheats.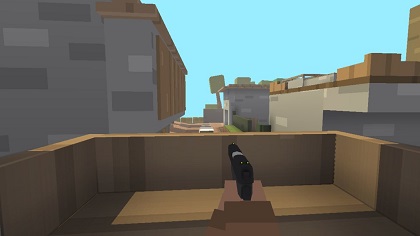 Features of Aimbot for Krunker.io
Player ESP (Wall Hack)
ESP Line Color
ESP Text Color
No Recoil
No Reload
No Fire Limit
Firebot
Auto Reload
Auto Aim
Auto Aim Range
Speed Hack
Fast Healer
Player Tracers
BunnyHop
Zoom range for Weapons
Scope range for Weapons
Aim Through Walls
Custom Aim Settings
Show FPS
Auto Weapon Swap
Fast Keys
1: Change Auto Aim Mode
2: Auto Bhop
3: Auto Reload
4: No Recoil
5: Aim Delta
6: Burst Shock
7: Force Scope
8: No Death Delay
9: Super Gun
0: Spin Bot
Aimbot for Krunker.io (needs Tampermonkey or others below)

You must have 
TAMPERMONKEY CHROME  / TAMPERMONKEY OPERA / GREASEMONKEY MOZILLA
VirusTotal Scan: Krunkerio Aimbot
You have to delete other krunker.io aimbot scripts!

Updated: 1 May 2020
Suggestions for Aimbot
You can use the zoom range and the weapon range to determine a better distance limit when firing automatically.
Krunker.io speed ​​hack cheat may not work properly if your internet speed is low. In addition, the auto reload function works better than the no reload function. We, therefore, recommend that you use the auto reload feature in the game. The performance of the no-fire limit feature is better in a custom games server.
You can change the colors of player tracers and player ESP according to your enjoyment. Some colors provide a better display in the Krunker.io game. In addition, choosing darker colors will give a better result for seeing the information and location of enemies. If you need more information or help with the aimbot, please ask us in the comments section. We will help you as soon as possible, good luck!