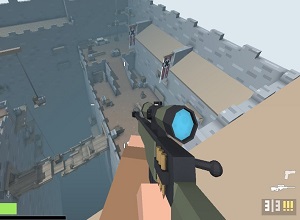 Krunker.io is an enemy shooting game similar to Counter-Strike. In this game, you must target all enemies and reach the most enemy killers ranking. There are official and custom Krunker.io maps for players to play. Different weapons classes are available in the game: Run N Gun, Spray N Pray, Triggerman, Hunter, Detective, and Vince. Players can choose from one of these weapons classes and then they join the games and start having fun.
Creating Krunker.io Maps
To create a map, you must first open a Krunker.io account. In Krunker.io, each player can create their own map. All the players need to do is clicking on custom maps and then select the map editor. Then you will see the map creation page. You can edit the map config option on this page. Map config includes map name, mode URL, sky color, light color, fog color, and fog distance. Another control option of the map editor is creating objects contains crate, stack, barrel, vehicle, ladder, cube, ramp, plane, billboard, score zone, death zone, spawn point, and camera position.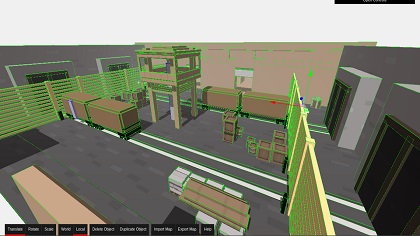 Many players get tired of playing on old Krunker.io maps and they start playing on maps created by other players. If you don't like the maps made by other players or you want to use your own imagination, you can easily make your own map. In this way, you will realize your dreams as well as provide different map experiences to other players. When players enter these maps, they can encounter different map images because each map is related to the imagination of the player who made it.
Custom Krunkerio Maps
There are two official maps in the game which are called Burg and Littletown. If you select the custom games tab from the server selection, you can play Krunker.io on different maps which were created by the players. The most popular custom Krunker.io maps are Aim Room, Nuketown v1.0, High Towers, Fortnut Complete, Zombie Bunker, Yatch Warfare, Lazer Tag, Boss Level, WW2 Cheezy, The Gun Park, Parkour Ruins, SmallCity 2.5.2, Season 6 Lake, Bazaar Night, Valencia, Zombie Forest, Infected Run, Forest Valley, and Playtopia v2. All players can choose from the map feature of Krunker.io by searching the desired map.
To play Krunker.io on mobile with the map feature, you should review the map criteria for Krunker.io download.